A Different Kind Of Climate Change: In Memory Of Walter, John And Ed
We will miss you
December 17, 2009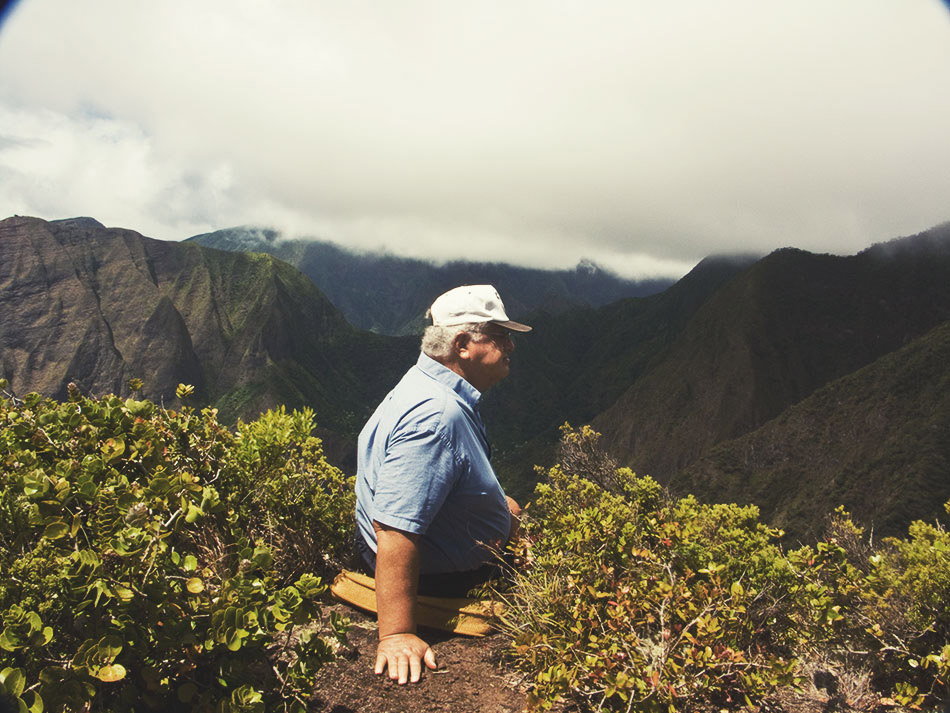 According to an over-quoted proverb, "When the wind changes direction, there are those who build walls and those who build windmills." We're a little upset the unnamed Chinese philosopher didn't mention some people who tilt at windmills. Don Quixote is our muse after all. But we digress.
Three exceptional leaders who built and tilted at windmills, inspired Quixote Foundation and touched our grantees passed away this year. They seemed to operate in a different weather system from the distorted issues, ugly personal attacks, and political abandonment of human rights that degraded the 2009 environment. We don't know if they ever crossed each others' paths, but we think they shared deep currents that could help change our national climate for the better in 2010.
Walter Cronkite's clear-eyed commentary on the Vietnam War has often been credited with shifting the public, President Johnson's and other policy-makers' view of that conflict. Historic as the moment was, we're equally impressed by Cronkite's ability to change his own mind, and that of his own organization. In 1973 Cronkite was "zapped" by gay rights activist Mark Segal, who disrupted a live Evening News broadcast to protest journalistic prejudice. When Cronkite shook free of corporate lawyers long enough to ask Segal for his point of view, Segal made a persuasive case that CBS and Cronkite himself were censoring coverage of gay rights issues. Instead of reacting defensively, Cronkite bridged him into the head office to meet with CBS executives, ultimately changing editorial policy and his own approach to related stories. After retirement, Cronkite remained a strong voice for media reform, especially concerned about corporate media consolidation.
A long way from Cronkite's fame, John Gideon devoted himself to distributing relevant news on election integrity and voting rights. He published the Daily Voting News, a comprehensive list of every election or voting-related story that hit the press each day. In the process, he became a one-man resource for experts, reporters, activists, officials and others who sought insight about election systems. Gideon offered sophisticated expertise yet somehow maintained the earthy stance of a disgruntled voter fighting for local progress. He stuck to his informed analysis even when it led to passionate debates with his peers in the Election Verification Network. While operating at the center of controversial issues, Gideon changed minds and made friends because his tenacious points of view were held in defense of democracy, not ego.
Ed Lindsey also held himself and his allies to high standards. After a long school teaching career, Lindsey founded Maui Cultural Lands to restore cultural ruins and educate people about the connections among Hawaiian culture, the land and sea. In addition to opposing thoughtless development by outside business interests on Maui, he challenged native Hawaiians to protect their own natural resources. Notably, he spoke up for restrictions on gill net fishing, differing with those who claimed the practice was a Hawaiian cultural right: "If we're talking Hawaiian culture, let's talk about it. No more fish, no more Hawaiian culture." Ed and Puanani Lindsey hosted Quixote Foundation for an unforgettable visit to West Maui's Honokowai Valley in 2005.
In honor of these leaders, here are three ways Quixote Foundation will harness the energies they expressed: 1) Change our minds and actions when we discover we can do better, 2) Cling stubbornly to our values but not our egos, and 3) Hold our own movements accountable from within. We're grateful to Walter, John and Ed for their examples, and hope to feel their breath in 2010's prevailing wind.
—written by Keneta Anderson for Quixote Foundation