We're Almost Done. So...Let's Begin.
We act as if racism is about uneven floors or glass ceilings. Meanwhile, the roof is on fire.
November 21, 2015 (originally published on Storify)
With only 14 months left to spend up, Quixote Foundation does not intend to wind down. We're spending our entire endowment by giving money up front instead of incrementally, and zeroing in where fundamental issues meet galvanizing opportunities for change.
Current events and new voices in the civil rights movement have incited us to act in an area entirely new to QF: ending anti-black racism and the culture of white supremacy.
One after another #BlackLivesMatter protesters stood on chairs during the #NN15 talk to make their voices heard pic.twitter.com/AknY3J9JYY

— Jeff Rae (@jeffrae) July 18, 2015
Racial equity has always been a guiding principle for Quixote Foundation, starting with our founding donor's personal career. It's embedded as a value in all the work we support, and as an overt goal in many of our grants. But important as that overriding "racial equity lens" might feel, and effective as it might be in its way, we've finally realized it's not enough. In fact, it can cloud our vision by making pockets of progress look deeper than they are.
Even a thoughtful focus on racist systems can distract us, allowing an intellectual buffer between ourselves and the fact those systems mean the difference between life and death every day for far more people than the few whose stories make the evening news. We have acted as if racism is primarily an issue of uneven floors or glass ceilings, while people of color across the country understand the roof is on fire.
Brilliant and unequivocal, Black Lives Matter is showing us we can only get to our vision of free people in fair societies on a healthy planet by confronting the urgencies of racism directly. The movement for black lives involves all ages but is led by youth, especially young women. Young people in the movement for black lives aren't fighting to be "given" rights—they're protesting all the ways their birthright freedoms, opportunities and very existence are actively being stolen from them.
We have a once-in-a-lifetime chance to be co-conspirators as this movement generates historic change. Our first grants will go to the Alabama Coalition for Immigrant Justice and to work related to Black Lives Matter. We'll be making additional anti-racism grants through 2015 and 2016. As with our other grantmaking areas, funding is by invitation only and we're not accepting inquiries or proposals.
We are also starting an anti-racism initiative inside Quixote Foundation, looking closely at the ways we endorse a culture of white supremacy without realizing it, the places we overlook bias, how we assume or communicate "white" is a synonym for "norm," and where our individual blind spots are.
These conversations with one another are loving, blunt, and often painful. By definition, they'll still be unfinished when our work as a formal institution comes to an end. And, for Quixote Foundation to live on through this team the way we hope it will—in a new kind of perpetuity—they're utterly necessary.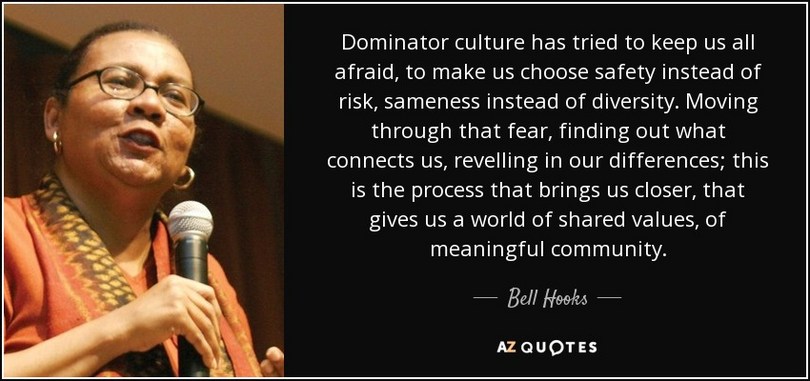 As long as we're going full tilt, we're also launching a new Quixote Foundation website. Please see the site for more information and (we hope) a couple of good belly laughs.
Most importantly, consider how you can support the movement for black lives. Find your local network chapter, participate in an action or other event, and donate to support the network.
—written by Keneta Anderson for Quixote Foundation